Housing minister Darragh O'Brien has refused to comment on his appointment of an ex-Fianna Fáil minister's sister-in-law to the An Bord Pleanála (ABP) board.
This March O'Brien appointed Fianna Fáil TD Dara Calleary's sister-in-law Patricia Calleary to the board. She was nominated for the post by the Irish Creamery Milk Suppliers Association (ICMSA), which one former Fianna Fáil election candidate described to The Ditch as "an organisation very much associated with the party".
As Darragh O'Brien and the department of housing refuse to speak on Calleary's appointment, ICMSA has this week given contradictory statements to The Ditch about how the organisation chose to nominate her.
With opposition parties calling for O'Brien to expand the ongoing investigation into ABP deputy chairperson Paul Hyde, People Before Profit TD Paul Murphy said, "This looks like a case of a politically connected insider being awarded with a position on the board."
Darragh O'Brien's sole appointment to the board
Calleary is one of ABP's shortest serving senior inspectors, having only joined the agency in 2016. According to its 2020 annual report, ABP employs 34 senior inspectors – two-thirds of whom have served with the state body longer than Calleary.
The Planning and Development Act 2000 provides for the appointment of nine members of the board and a chairperson. Calleary is O'Brien's only appointment to the board since he became housing minister in June 2020. ABP board members are paid €122,000 annually – €40,000 more than Calleary's senior inspector salary.
The housing minister appoints eight ABP board members from a list of nominations submitted by four panels of organisations, with two board members permitted from each group.
ICMSA, a representative body for milk suppliers, is one of these organisations.
Among the organisation's former presidents is Tipperary Fianna Fáil TD Jackie Cahill, who held the position from 2005 to 2011. Former agriculture minister Dara Calleary has had frequent engagements with ICMSA since his election to the Dáil in 2007. He endorsed former president and fellow Mayo-man John Comer when the latter sought a nomination to contest the 2019 European elections for Fianna Fáil.
When first questioned by The Ditch about how it decided to nominate Calleary for the ABP board, ICMSA first said she requested the nomination. The organisation later changed this explanation.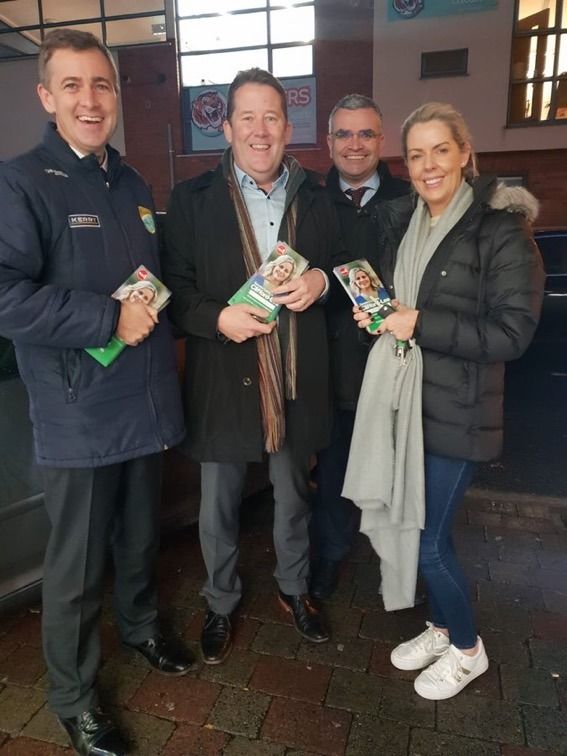 Contradictory statements on Calleary's nomination
Last Friday an ICMSA spokesperson told The Ditch, "ICMSA was approached by Patricia seeking our nomination."
"ICMSA," the spokesperson said, "places particular emphasis on sensible and sustainable planning for rural and farming communities and we think that Ms Calleary would have an understanding of this area and the issues around it that would certainly benefit An Bord Pleanála. We nominated her on precisely that basis, along with two other individuals."
The same spokesperson went on to contradict this statement this Tuesday, saying, "Patricia Calleary did not request a nomination directly from ICMSA. The request came from an agricultural consultant who asked us to consider her nomination."
ICMSA also confirmed that one of its other two nominations to ABP was Laois-based dairy farmer Donald Scully, who in February was appointed to the board of Teagasc by Fianna Fáil agriculture minister Charlie McConalogue.
The Ditch contacted Darragh O'Brien's office three times over the past three weeks, but the department refused to comment on Calleary's appointment to the board and would not say how many other candidates were considered for the role.
People Before Profit TD Paul Murphy said the appointment requires an explanation.
"The whole operation of the board, including the appointment of members by the minister, needs to be investigated. It underlines how the inquiry into particular decisions of Paul Hyde is completely inadequate," he said.
Former government chief whip Dara Calleary's stint in cabinet with O'Brien ended after just five weeks when he resigned in August 2020 after attending the Oireachtas Golf Society event held the same month in Clifden, county Galway.
Patricia Calleary declined to comment.