Fianna Fáil minister of state Niall Collins is refusing to address a second unusually high driving expenses claim – where he said he drove almost 3,000 kilometres in a month when the Dáil wasn't sitting and his diary suggests just 170 kilometres of driving for ministerial work.
A spokesperson for arts minister Catherine Martin on Friday, after being questioned by The Ditch, said the Green Party deputy leader had repaid €1,140 in wrongly claimed expenses. This claim was also for August when the Dáil was in recess and wasn't corroborated by her ministerial diary.  
Though Martin addressed the inaccurate claim and said it had been "rectified", Collins has refused to address his August 2022 claim and now his August 2021 claim – neither of which are backed up by his official diary.
Almost 3,000 kilometres in the claim, just 170 in the diary
Niall Collins claimed 2,917 kilometres in ministerial mileage expenses for August 2021 when the Dáil was on its summer break.
His diary and social media posts however suggest he covered just 170 kilometres that month for ministerial work.
Every day but five in Collins's diary for August 2021 is block booked for "constituency work". The only event entered in the diary took place in Newcastle West and Limerick city on 26 August.
According to a news report in the Limerick Post, Collins also attended the launch of a sports campus in the county at the end of the month.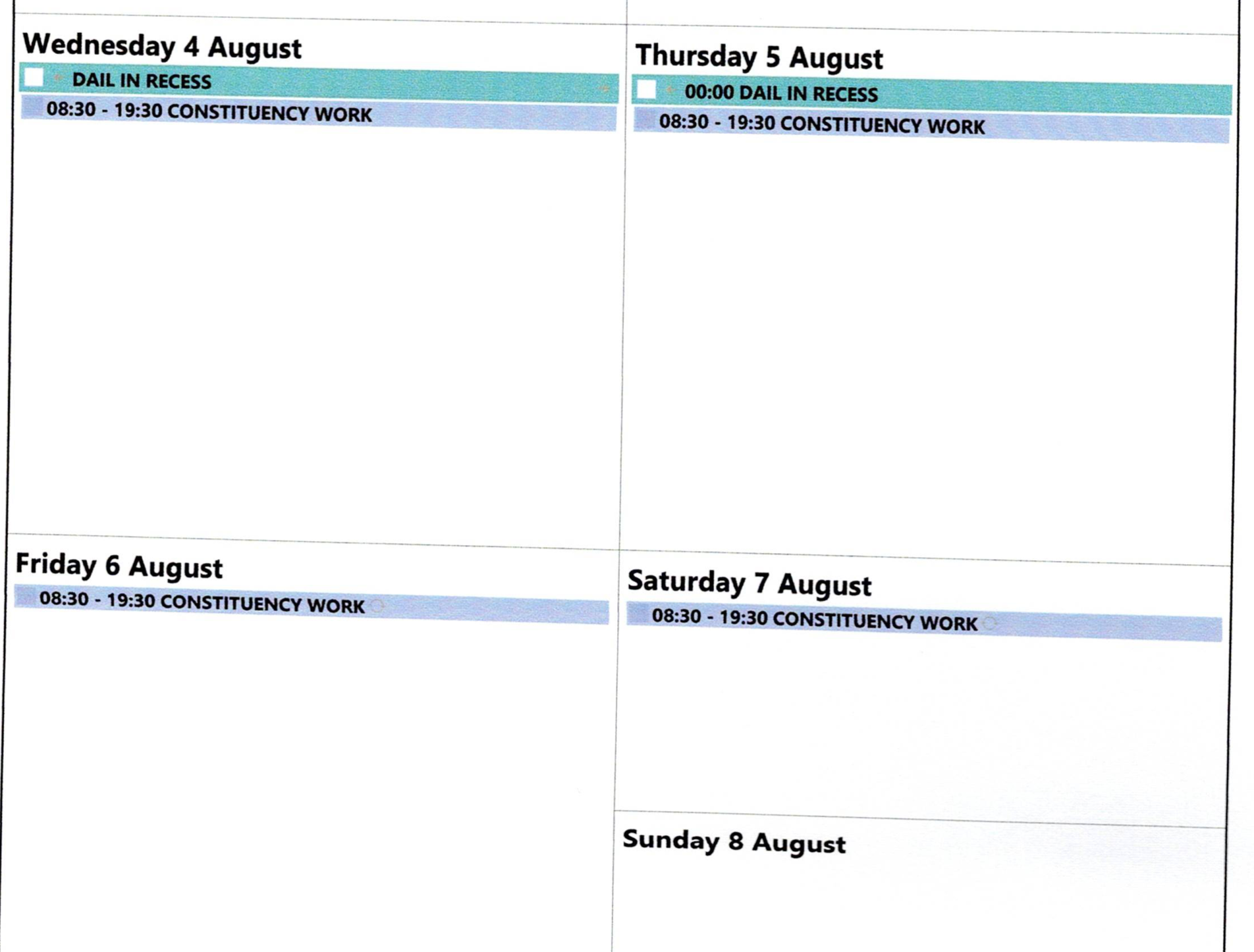 In 2021, Collins claimed tax-free ministerial mileage expenses of €17,740.98 for 52,764 kilometres of driving.
Last week The Ditch reported that Collins in August 2022 claimed more than €1,500 in mileage, suggesting he drove 6,000 kilometres, while his diary suggested he drove just one-sixth of that figure.
Collins declined to comment.