Former Fianna Fáil senator Lisa McDonald sacked an employee suffering from depression and allegedly told her "she looked like shite", an employment tribunal has heard.
The Wexford county councillor wrongfully dismissed the legal executive and was ordered to pay her €20,000 in a Workplace Relations Commissions (WRC) ruling.
The WRC heard that McDonald, owner of McDonald's Solicitors, made repeated comments about the legal executive's weight, according to the executive's testimony. McDonald denied making these comments.
Lisa McDonald was Fianna Fáil's Seanad spokesperson for equality and law reform from 2007-2011, having been nominated to the Seanad by then Taoiseach Bertie Ahern. She was later co-opted to Wexford County Council in July 2016.
The WRC heard McDonald dismissed the employee in a "purported redundancy" after the employee took sick leave with a "stress-related illness", diagnosed by her GP. This followed a series of alleged run-ins with McDonald.
It was claimed that in March 2018 McDonald brought a photograph from 2007 of herself with the legal executive into her legal practice and commented on how "thin" the executive was at the time. When her employee told McDonald that she suffers from depression and was on medication that caused weight gain, McDonald said, "Yeah, I was thinking that because when you came into me back in October you looked like shite," according to the legal executive.
The legal executive also alleged that McDonald asked her, at a dinner in a Wexford restaurant in July 208, "How did you put on so much weight when you eat feck all?" The executive responded, "I know, but sure I told you, it's the tablets."
WRC finds 'redundancy' was a sham

McDonald in September 2018, according to the legal executive, again commented on her employee's weight, telling her, "Look how much weight you have lost since starting here due to running up and down the stairs." When the executive told her the weight loss was a result of coming off her medication, McDonald, according to the executive, said, "That's good."
The legal executive went on to allege she had several "run-ins" with McDonald, whom, she said, used bad language towards her and belittled her, damaging their professional relationship to the point where by December 2018 the legal executive became ill and felt she was being forced out of the company.
Unable to sleep and suffering from migraines, the legal executive on 28 December attended her local GP, who declared her unfit to work for four weeks because of "stress-related illness" and recommended she take medication for anxiety and depression.
While on sick leave in January 2019 however the legal executive received a letter from McDonald telling her she was being made redundant.
Though McDonald claimed the legal executive's employment was terminated as part of a company restructuring, WRC adjudication officer Niamh O'Carroll Kelly ruled the legal executive was dismissed because of her disability.
O'Carroll Kelly said that McDonald was in receipt of two medical certificates from the legal executive's GP stating the executive was suffering from a "stress-related illness". O'Carroll Kelly said she was satisfied, given the executive's "credible evidence" as well as McDonald's partial recollection of conversations about weight gain due to depression medication, that McDonald was aware of the executive's mental health issues.
"It is clear... that a genuine redundancy situation did not exist. Rather… the purported redundancy was merely a sham designed to cover a summary and discriminatory dismissal that took place on the day after (the legal executive) submitted a second medical certificate arising from her disability," said O'Carroll Kelly.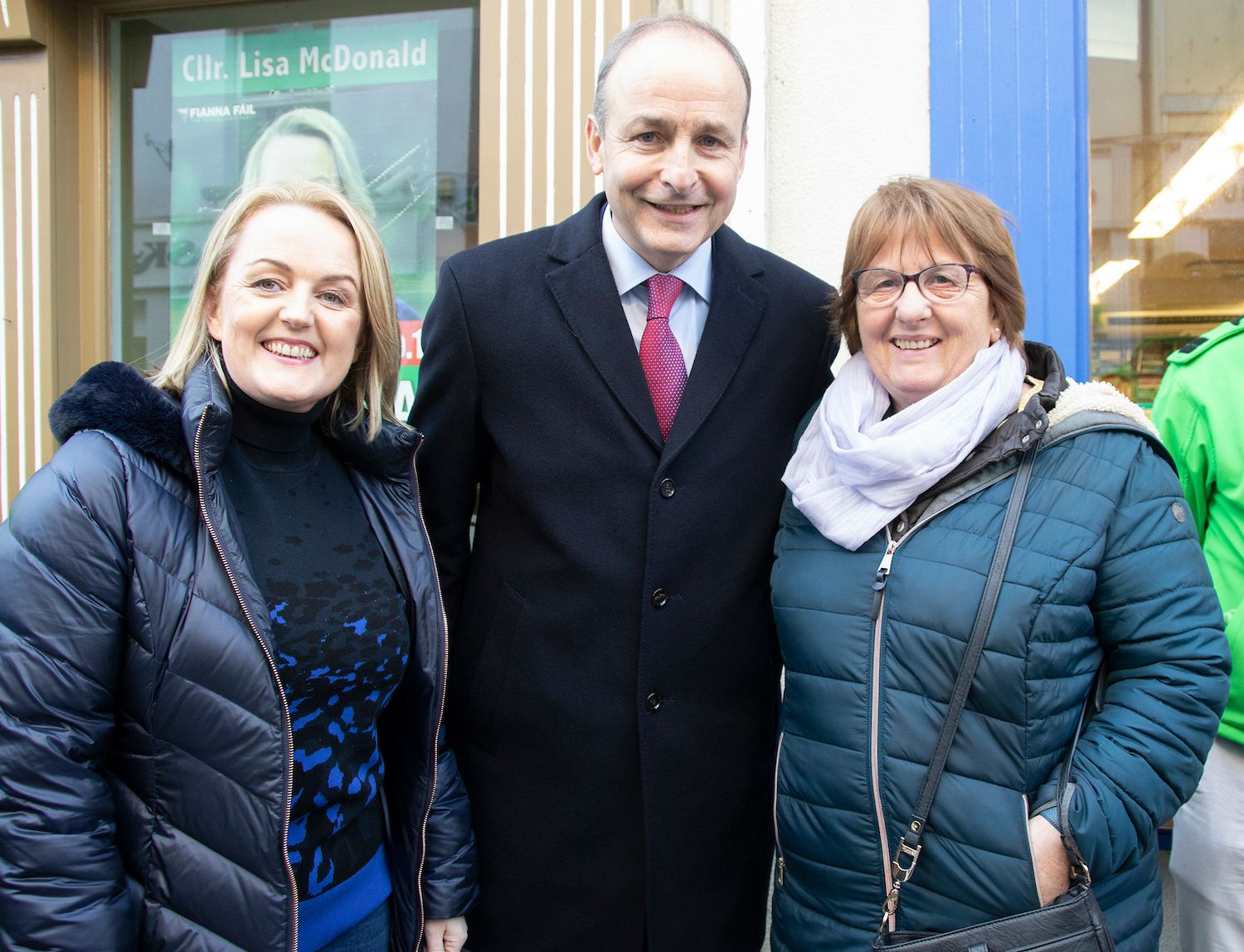 McDonald has in the past criticised Fianna Fáil for institutional sexism, telling the Irish Independent in 2019, "They just don't understand women." McDonald on 21 January, 2020 canvassed Wexford Main Street with Taoiseach Micheál Martin. After meeting constituents with her party leader, she wrote on Facebook:
"The one thing that I want anyone to feel comfortable doing is coming up and sharing their concerns and issues with me, and it was fantastic to get to talk to all of you. We heard from the people of Wexford regarding everything from mental health and the HSE to the housing and climate change crisis, and I am proud to be putting myself forward to represent all of you."
When asked whether McDonald's position in Fianna Fáil is tenable given the ruling, both Micheál Martin and the Fianna Fáil press office refused to comment.
Asked whether she intends to appeal the WRC ruling, McDonald said she was unaware of the ruling against her.