Fianna Fáil minister Robert Troy didn't declare his sale of a second property to another local authority. He sold it for almost double what he paid despite owning it for just three months.
After a story on The Ditch last week, Troy was forced to explain why he didn't declare his sale of a semi-detached house to Westmeath County Council in 2018 for €230,000. Troy thanked Philip Boucher Hayes on RTÉ's Claire Byrne Show for the opportunity to clarify why he hadn't declared the sale despite being legally obliged to do so. He said it was an "error" on his part and that he was "in the process of amending that".
Troy however didn't address another property he sold to Longford County Council in 2019. The Longford–Westmeath TD bought the property from a Fianna Fáil county councillor before selling it to the council just three months later for almost twice what he'd paid for it.
The minister for trade promotion never declared his ownership of the property nor his sale to the council. Ethics legislation requires TDs to declare contracts with public bodies for any property sale worth more than €6,500.
It's happened again. It's happened again
Robert Troy on May 2, 2019 bought a detached four-bedroom house in Longford's Ash Lawns estate, paying €82,500 for the property.
He didn't take out a mortgage for the purchase.
Former Westmeath county councillor Troy bought it from Fianna Fáil councillor for Mullingar-Kinnegad Bill Collentine.
Collentine had owned the property from 2005 and had let it before advertising it for sale in July 2017 with an asking price of €69,950.
An advertisement for the property said there was "a tenant in situ" and that the "house (was) in poor condition throughout and in need of extensive refurbishment throughout".
When Troy bought the property in May 2019 he didn't declare the transaction in the Dáil register – nor did he declare his sale of the house to Longford County Council.
The Ethics in Public Office Act 1995 requires TDs to declare the sale of any goods or services to public bodies "if the value… exceeded €6,500" according to the act's section two, second schedule.
Troy only owned the property for three months before he sold it to Longford County Council – at an almost 100 percent profit.
On 15 August, 2019 the council paid Troy €163,000 for the four-bed.
Though the Residential Property Price Register claims the sale wasn't for full market value, sales of similar properties in the same estate from 2017 to 2019 were registered for €135,000 to €144,000.
The property is in Longord's Ash Lawns estate and the sale of other houses in the development are registered in this name. Troy's sale however named the estate as "Ashelawns".
Councillor Collentine confirmed to The Ditch his sale of the house to Troy. Explaining the fee the council paid Troy for the property, he said "It was the highest price that was got for it," adding that when he sold it to Troy, "It was in bad shape and it needed an awful lot of repairs and renovations."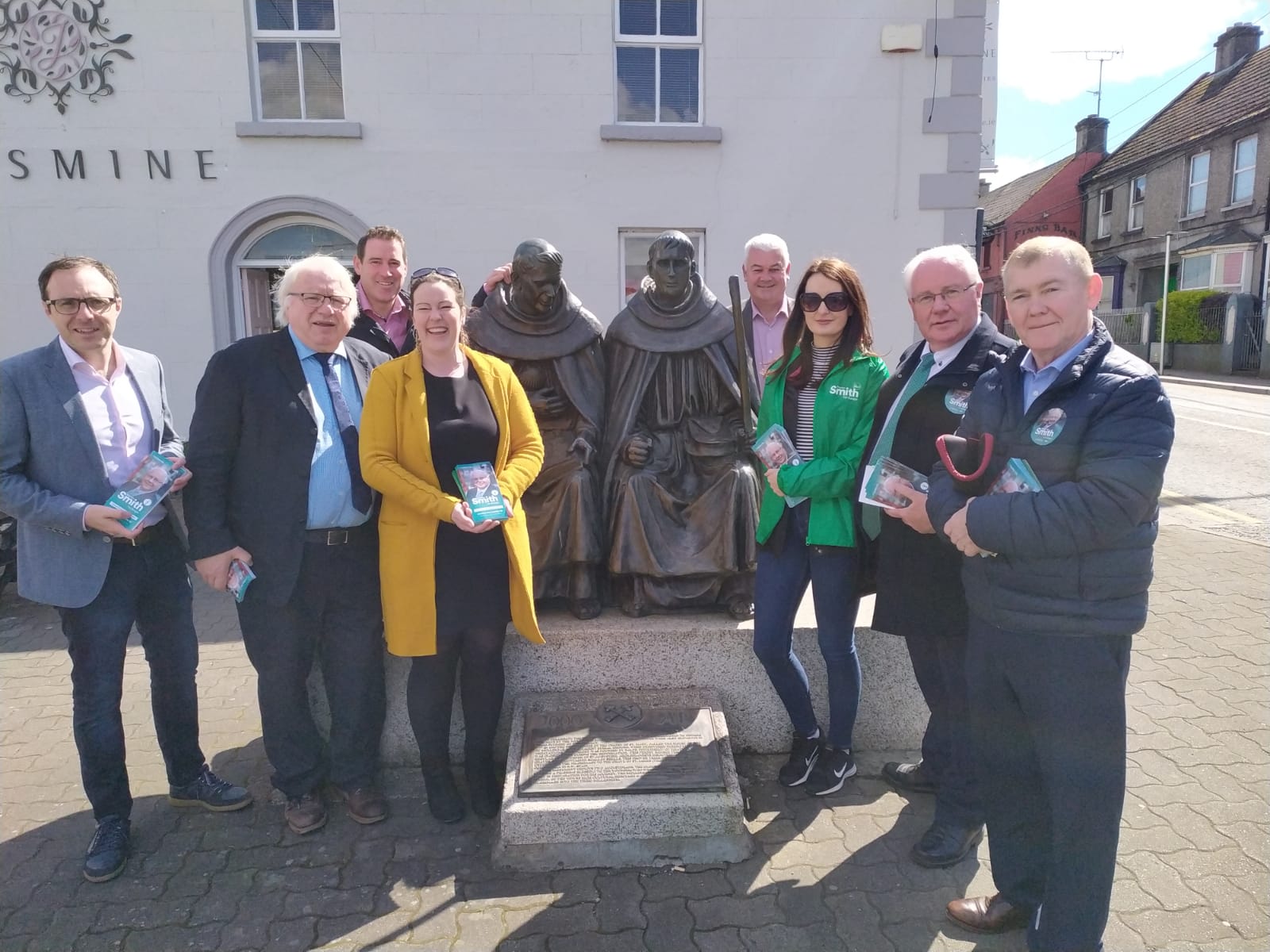 Troy joined Collentine on a 2019 canvass in Mullingar for Fianna Fáil's European election candidate Brendan Smith about a week after the sale of the property had been agreed.
Troy was also photographed with Collentine at a March 2019 selection convention in Mullingar at which the latter was chosen as one of Fianna Fáil's general election candidates.
Last week The Ditch reported that Troy failed to declare his sale of a four-bedroom house to Westmeath County Council – for a record fee for houses in the estate.
Troy didn't respond to a request for comment. Longford County Council has been contacted for comment.