During a cost-of-living crisis that's hitting private tenants harder than most, a Fianna Fáil minister is letting a one-bed flat for €1,550 a month.
Minister of state for trade promotion Robert Troy is letting the inner-city Dublin flat for a fee 72 percent higher than government-approved housing assistance payment (HAP) rates. The maximum payment available for the Dublin 7 flat is €900 a month for a couple, according to Dublin City Council.
Though an advertisement for the flat claimed the rent is "very reasonable", People Before Profit TD Paul Murphy accused Troy of profiting from Ireland's housing crisis, saying, "We have government for landlords by landlords in this country."  
The Ditch can also reveal that the Longford–Westmeath TD and his business partner John Noel McGivney have sold two three-bedroom houses they are currently building on the same site as the Phibsborough rental property.

'Very reasonable rent'
The Phibsborough flat, one of four units in a Victorian redbrick property Troy and nursing home baron McGivney bought in 2014, was advertised to rent by estate agent HJ Byrne Estate Agents in March this year.
Despite seeking the equivalent of a student nurse's entire annual net salary, the "unit comes to the market at a very reasonable rent", according to an advertisement published on Rent.ie. The flat has now been let.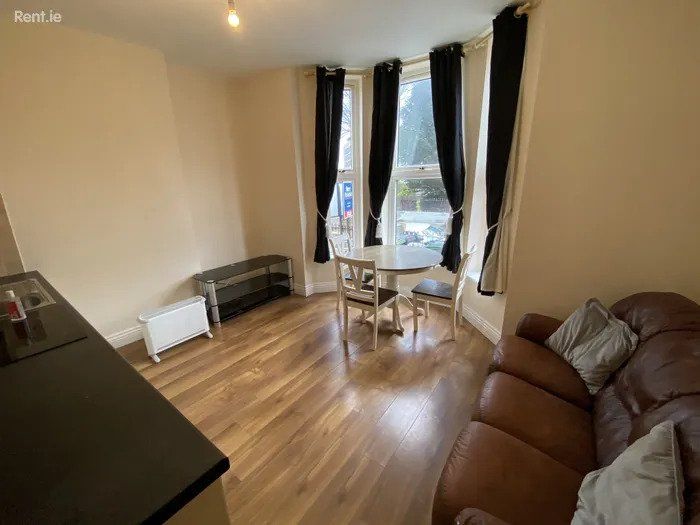 CSO statistician Joseph Keating told the Irish Independent last month that tenants who rent privately have experienced some of the highest inflation rates in Ireland's cost-of-living crisis.
According to his latest Dáil declaration of interests, Troy has interests in five properties in counties Dublin and Westmeath, something that People Before Profit TD Paul Murphy considers a conflict of interest.
"There's a clear conflict of interest involved in government ministers profiting from the housing crisis at the same time as their policies make it worse. We have government for landlords by landlords in this country. The consequence is soaring rents and a transfer of almost €1 billion a year in public money to private landlords," the Dublin South-West TD told The Ditch.
Troy has in the past recognised the struggles faced by tenants in his own constituency.
"One of my constituents who has five children and works is renting a house… He is paying €700 a month to rent and can just about manage. The house has been sold and the cheapest he can rent for now is €1,200 a month. There is no support for him… That is not right," said Troy in a December 5, 2019 statement in the Dáil.
The Ditch last year reported that landlords Troy and McGivney took an unsuccessful 2019 Residential Tenancies Board case against a tenant who was renting a flat in their Phibsborough property.
The tenant told The Ditch that Troy had continually warned him he would bring a case against him to recover cleaning costs. "(It's) a tiny little thing… You wouldn't fit two people into this place," said the tenant who had been paying Troy €1,250 a month in 2017 for the one-bedroom flat.
Troy has meanwhile sold two under-construction houses adjacent to the Phibsborough flat.
In October 2019 Troy and McGivney received planning permission from An Bord Pleanála to build two semi-detached, three-bedroom houses on a strip of land adjoining their Rathdown Road, Phibsborough investment property.
According to Land Registry records the duo sold both properties off-plan to individual buyers in February last year when they had only just begun to prepare the site for construction.
Troy declined to comment when asked if he felt it was appropriate to let his flat at a rent considerably higher than HAP rates during a housing crisis.
Housing minister Darragh O'Brien also refused to comment when asked if the rent charged by his Fianna Fáil cabinet colleague indicated that HAP rates are inadequate.